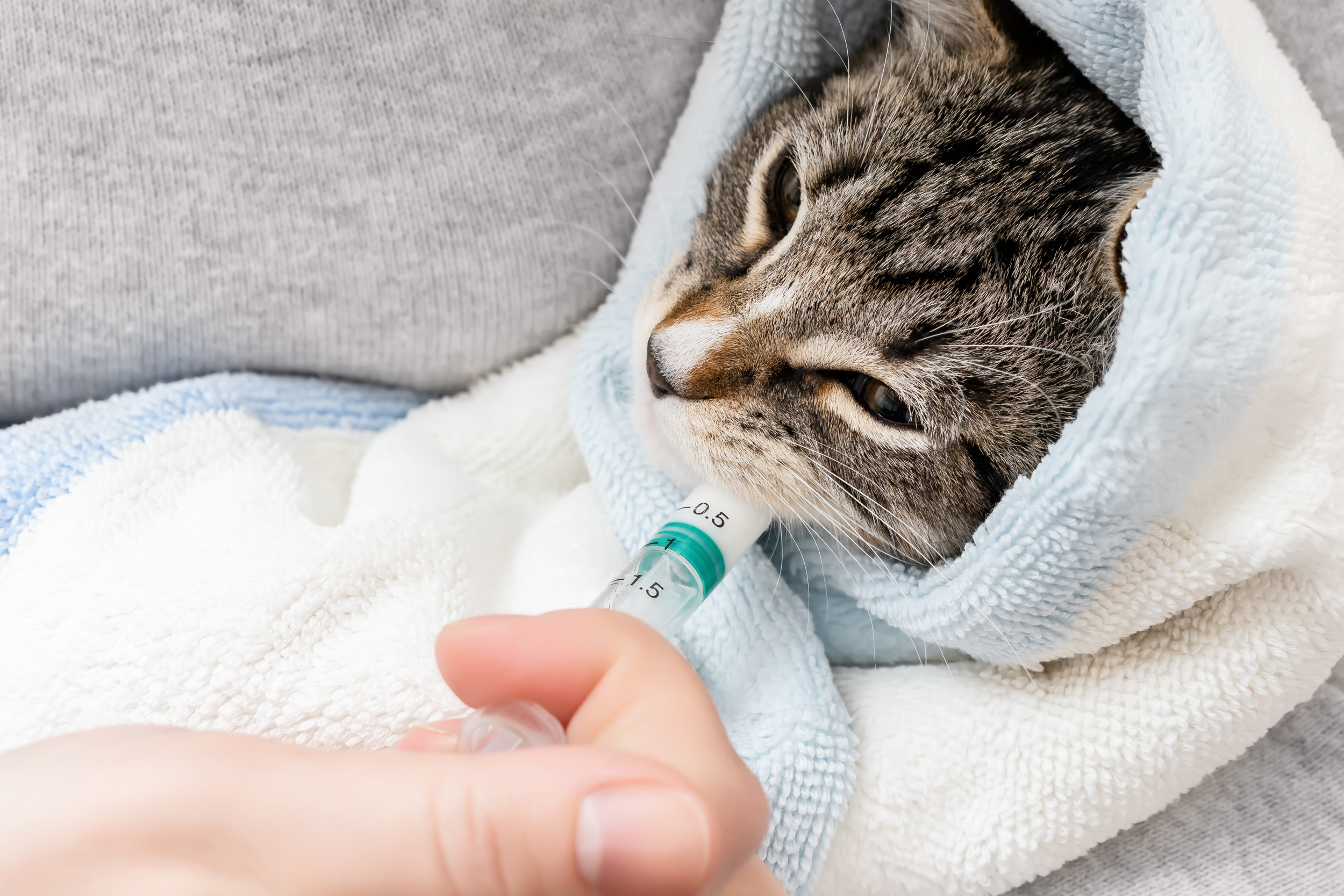 Woman breastfeeds cat on Delta Airlines flight
[ad_1]
A woman on a recent Delta Airlines flight reportedly started breastfeeding her cat mid-flight and refused to stop after being caught.
The incident allegedly occurred during a recent trip aboard Delta Flight 1360, a route between Syracuse, New York and Atlanta, Georgia. An image posted to social media suggests the alleged cat breastfeeding occurred as the plane was heading for Atlanta, although it is not known exactly when the incident occurred.
The circulating-line image describes the supposed event in what appears to be a screenshot of a message sent using the Aircraft Communication Addressing and Notification System (ACARS), which the pilots use it to transmit short text messages to the ground.
The post reports that a passenger in seat 13A "is breastfeeding a cat and will not return the cat to the carrier" in response to a request from a flight attendant. The message requests that the situation be dealt with by the airline's "Red Coat" team upon landing. Delta describes the team members as "elite airport customer service experts" who are "specially trained to handle the problems of ground-handling customers."
Beyond the alleged ACARS message, which News week did not independently verify, little other information on the alleged incident was available on Friday.
However, a TikTok account from flight attendant Ainsley Elizabeth appears to refer to the incident, with a video posted on November 2 claiming that "security encountered the theft because a woman was breastfeeding her cat."
"This woman had one of those hairless cats swaddled in a blanket to make it look like a baby," Ainsley Elizabeth said in a follow-up video posted on Nov. 13. "Her shirt was up and she was trying to get the cat to hang on and she wasn't putting the cat back in the carrier. And the cat was screaming for her life."
"What does she do at home if she does this in public?" " she asked. "And then security encountered the theft just to tell him that they couldn't do it anymore, because it was weird and disgusting."
News week has contacted Delta Airlines for comment.
There is no law prohibiting mothers from breastfeeding their human babies during the flight. Delta's policy also allows breastfeeding during flights, although it seems unlikely that the policy will apply to breastfeeding non-human animals such as cats.
"Delta fully supports a woman's right to breastfeed on Delta and Delta Connection aircraft and at Delta facilities," the airline policy states. "Breast pumps are allowed on board. At the airport and if you prefer, many airports offer private breastfeeding rooms or areas. Ask a Delta Associate if you need help finding one at an airport. "
While Delta policy also allows pets, including cats, to travel on flights, pets must "stay inside the kennel (with the door secure) when in a safe area. Delta embarkation (upon embarkation and disembarkation), a Delta airport lounge and on board the aircraft. "
Most airlines around the world have also recently tightened their policies on "emotional support animals" flying after a series of incidents involving passengers requiring creatures like peacocks, ferrets, horses, ducks and birds. snakes are allowed to accompany them.
Delta no longer allows emotional support animals to fly, following a new rule from the Department of Transportation that says animals are not considered service animals, a category that only includes trained dogs.
[ad_2]