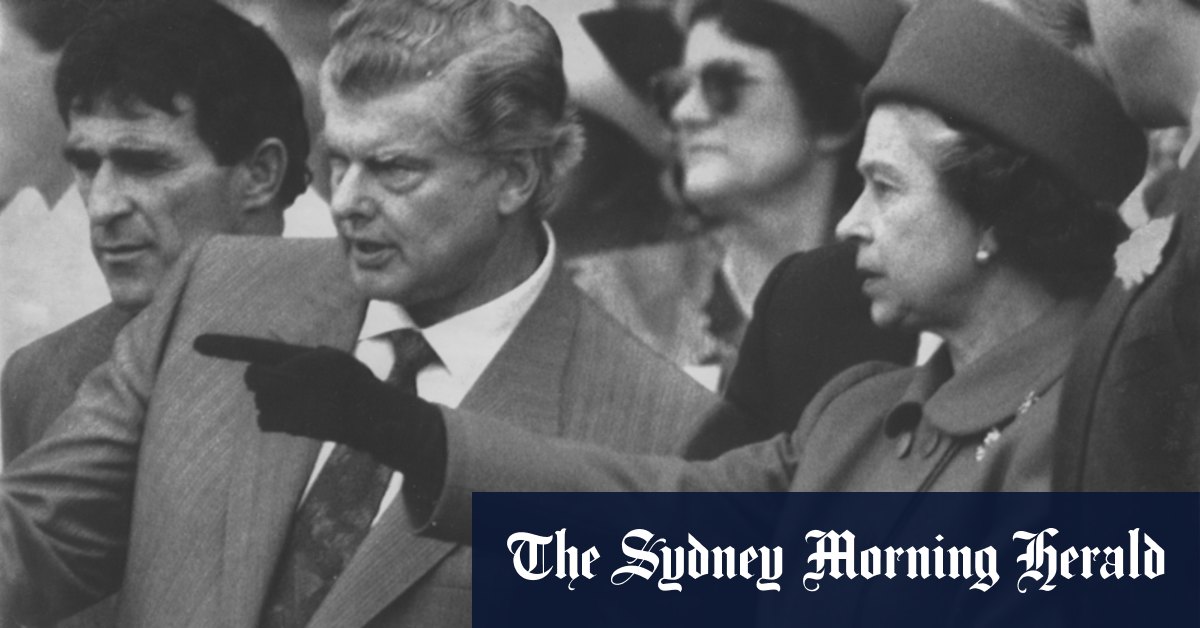 The Queen's enduring friendship with the King of Racing Cups
There is no doubt that the inaugural 1954 Queen Elizabeth Stakes, won by outsider Blue Ocean, at Randwick was a more comfortable occasion for Her Majesty.
Loading
Blue Ocean was formed by Harry Darwon – a personality from Kensington when the running suburb had more characters than Runyon Broadway – who replied to "Aitch". When invited to attend the official presentation, Aitch was surprised.
"So I'm going to meet all the dignitaries," he said. "They are all standing in a circle. For a second, the thought crossed my mind: "This looks like a two-man game".
Aitch had advanced Blue Ocean from a country picnic horse that sired polo ponies on the sidelines of victory over top liners Carioca, Hydrogen and Advocate that day.
Yes, he started at 66/1, but Aitch gave him a chance as long as he practiced bowing for a week. So, when he was presented to his majesty, he appeared elegant and graceful. Sir Walter Raleigh was not in the same class.
However, once in the grove, he bowed to the Duke of Edinburgh, jockey Arthur Podmore and even the trash man who follows the horses. He seemed to set a record for holding her hand. "No," Aitch told me. "I was shaking so badly that the queen held my hand to steady me."
Again, hands played a role in 1960 when the Queen shared the front page of the Herald of the Sun. "Queen Waits Calmly" was the headline regarding the imminent arrival of her third child, while "Big Crowd Runs Wild", written by Bill Whittaker, referred to the 50,346 – including this writer – who gathered in Harold Park to the Interdominion, won by Caduceus. The sardines were cozy by comparison.
The hand? Well, one punter punched a hole in a fibro wall to see the race and others followed suit, ripping the fibro from the wooden frame behind one of the stands. "She's fine," Prince Phillip said as he competed for space. "Very fit indeed."