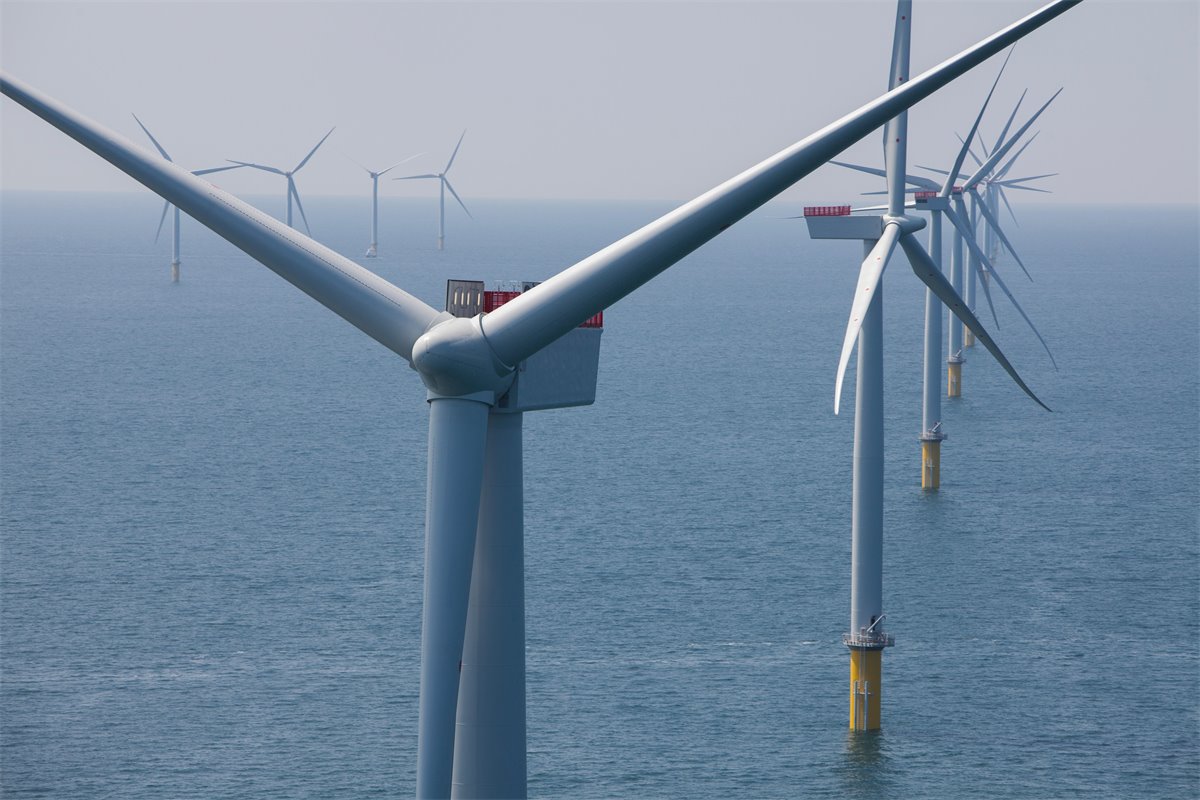 The partnership to develop the Scottish Supply Chain
[ad_1]
The Scottish government has set an ambitious target of 11 GW of installed offshore wind capacity by 2030. There is no doubt that Scotland has the natural resources to achieve this ambition. The goal of the ScotWind leasing cycle is to find the right partners to make it happen.
The right partners need to have a delivery track record, the ambition to develop and grow the supply chain in Scotland, and the experience and know-how to quickly deliver a project of this scale.
Mainstream Renewable Power and Siemens Financial Services through Siemens Project Ventures have joined forces to bid on Crown Estate Scotland's ScotWind lease cycle, bringing together the team that won and developed the 4 GW Hornsea area – now the largest offshore wind farm in the world – enabling a competitive offshore wind power economy in the region. The focal point is the Siemens Gamesa blade manufacturing plant and service center located in Green Port, Hull, which has created approximately 1,000 direct jobs, with over 90% of employees living within a 20 mile radius of installation.
We were able to create the Hull facility through vertical supply chain collaboration – having our key, Tier 1 turbine supplier on board from day one. We will use the same unique approach to deliver similar benefits in Scotland by investing and expanding existing and new Scottish facilities to manufacture key turbine components.
Our other Tier 1 supplier, Siemens Energy, also has extensive experience and a commitment to Scotland, having delivered over half of Scotland's offshore wind transmission capacity and invested nearly £ 200million in Scottish suppliers over the past five years while carrying out renewable energy and transmission projects. .
We are renewing this partnership with the aim of recreating the same success for Scotland's supply chain through such engagement as the concrete foundation fabrication in Scotland, helping our partner to reuse their facility for renewable energy and allowing to build a platform for the future.
Mainstream is rooted in Scotland. We run our global offshore operations from Scotland, our global offshore wind team is based here and a large part of the project team lives on the west coast of Scotland.
From the experience gained through our successful efforts to grow the Neart Na Gaoithe (NnG) 450 MW offshore wind farm from inception to consent, we know Scotland.
Throughout the development of NnG we have worked closely and intensively with the Scottish Government, MSPs, environmental groups and local communities, we care about doing the right thing for Scotland.
Scotland already has much of the infrastructure in place to support this transformation, what Mainstream and Siemens are bringing is common thinking from the start. This is why our supply chain focused partnership with Siemens will build on our experience in job creation and our experience in developing projects in Scotland.
Our project aims to bring long-term benefits to Scotland. We will create a dedicated multi-million pound fund to support the development of a competitive local supply chain to support the development of the project. We will also create a dedicated community benefits fund to sponsor local community initiatives and establish a training program on the west coast of Scotland to encourage the development of local skills relevant to the offshore wind industry.
Mainstream and Siemens understand the transformative potential of renewable energy development for the climate and for local communities, which will be key to advancing the Scottish Government's ambitious climate goals. What we do now could make ScotWind the greatest supply chain story of our generation.
Click here to watch a short video about the partnership https://vimeo.com/642396409
This article was sponsored by Mainstream.
[ad_2]