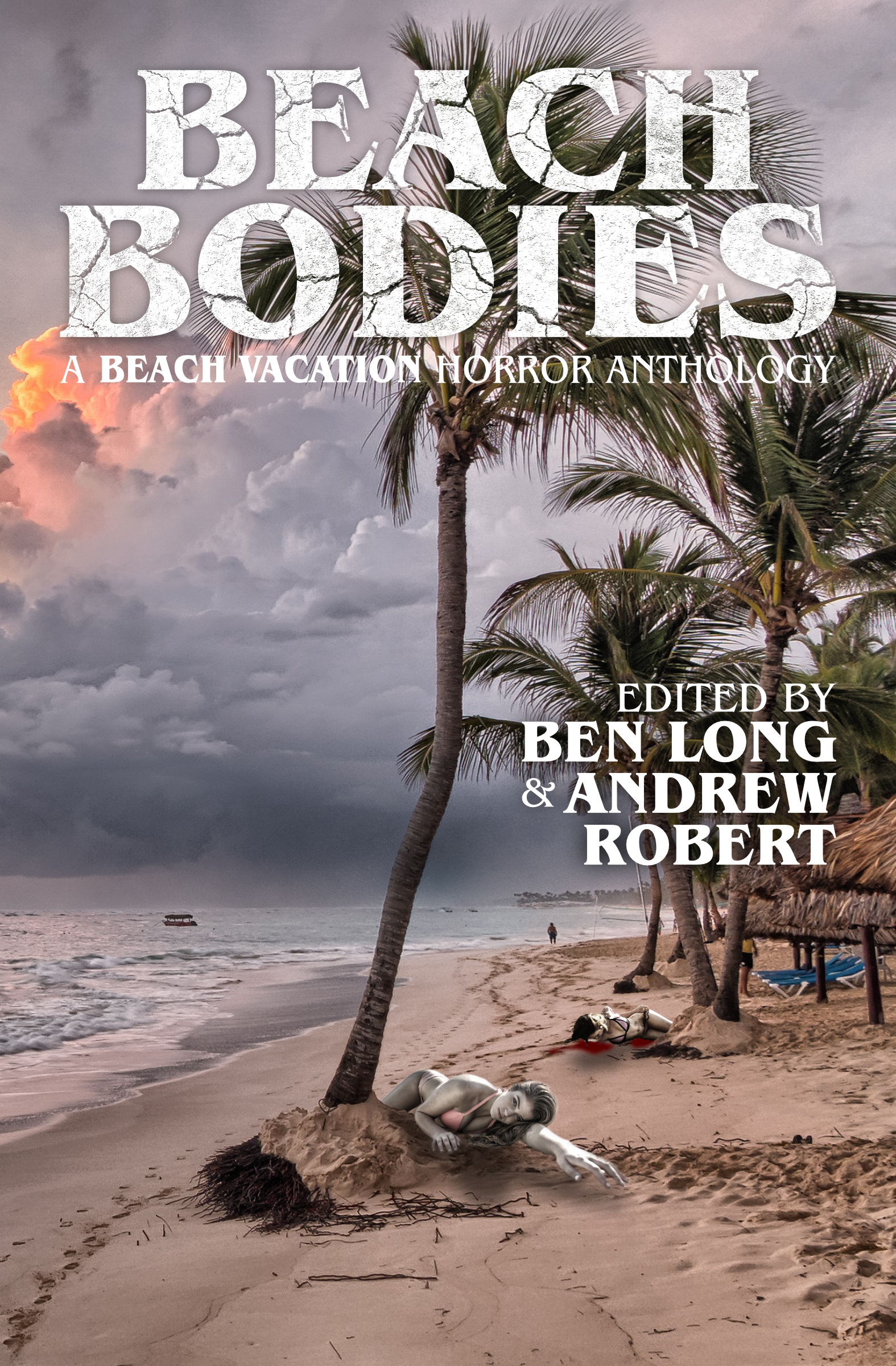 Terror Is A Vacation Destination In DarkLit Press' Anthology Of Beach Bodies
In ancient times, the concept of what we call vacations – those rejuvenating excursions to exotic locales – existed only for the upper echelons of society. The equivalent of the upper-middle-class Roman elites popularized the idea of ​​visiting remote areas of their Mediterranean empire to relax, and in the late Middle Ages and Renaissance the nobility retreated to estates distant countryside for extended leisure stays. It was not until the 19th century, however, with the ascendancy of the true middle class prevalent and aided by new, easier modes of transportation—railways, steamships, stagecoaches, horseless carriages—that vacations have become accessible to the masses. In America, Florida, then California, established the first resorts to attract mass tourism, and by the 1890s corporate-promoted vacations became the norm, allowing these early Clark Griswolds to indulge in their adventurous spirits. Yet even the lightest national pamphlet films demonstrate that any excursion into the unknown, no matter how well intentioned, can be fraught with pitfalls.
It is in this spirit that DarkLit Press unveils beach body, a volume of eighteen stories, multi-author subtitled as A horror vacation anthology on the beach. Released at the same time as its equally admirable sister volume, Slice of heaven, beach body is wary of the risks involved in straying too far into uncharted territory, and the result is an impressive collection of high-level terror from a burgeoning stable of authors.
Damien Casey's "Aloha From Hell" delivers a first dose of devilish humor, when a man and his wife discover that their resort town lies on the lake of eternal fire and brimstone. The mood darkens as a woman fights for her life after wildlife on an ocean island revolts against humans in Kelly Brocklehurst's tense nail-biting "The Dive." Something magical like this happens on the 'Soucouyant Shore' in Ronaldo Katwaroo's seductive examination of Caribbean folklore. A group of thrill-seeking cavers and treasure hunters find shiver-me-timbers torment in Julie Sevens' "Île aux Forbans," a thrilling adventure reminiscent of a deadly grown-up version of the '80s classic, The Goonies, while a criminal forensic scientist and his wife see their planned Mexican honeymoon turned into a gruesome "Island Nightmare" in Nat Whiston's intensely chilling play. A youngster who steps out for "A Walk on the Beach" in John Durgin's macabre tale similarly falls into a cave populated by grotesque, flesh-hungry creatures hungry for a boy-sized midnight snack.
The second half of the book is framed by startling samples of flash fiction, "The Shell," Bret Laurie's twisted ode to MC Escher, and Grace R. Reynolds' "Sanguine Sunrise." Recently engaged couples take center stage in both Wendy Dalrymple's 'Babe', a gory episode of body horror about a husband who ventures too close to the tide against his bride-to-be's best warnings, and the Chelsea Paravel's examination of the spectral Hawaiian 'Nightmarchers' who unleash gruesome retaliation at an intrusive wedding party. An assault survivor discovers a most unusual camera that takes beastly photos in Danielle Ramaekers' vengeful 'Memory Shots', while characters unable to leave the shore star in the postcard-perfect surreal nightmare of Scott Cole, "Greetings From Trammel Beach" as well as "The Price of Paradise", Jena Brown's dark hallucinogenic tale of demonic appeasement.
Unlike its companion volume, beach body seems less consistently relationship-oriented; the selection of stories by editors Andrew Robert and Ben Long instead emphasizes transgression and intrusions into hidden and forbidden regions and, perhaps most vividly, survival – trapping, escaping and excitement wraps around the reader with every tumultuous twist and turn. Yet the central weakness of this anthology, like that of Slice of paradise, is that of repetition. Taken on their own, each entry is full of liveliness, gripping protagonists, and perilous suspense, but when administered as a whole, holiday fatigue inevitably sets in, more due to the narrowness of the book's theme than any reason. lack of narrative variety: every doable (and some unprecedented horror scenario occurs – ghosts, demons and cannibals, oh my!
That (extremely) minor quibble aside, there's an abundance of rich, fast-paced, lively threads available in these pages, but five stand out from the herd for their bewildering inventiveness, storytelling charm, and unerring ability to entertain even the most jaded genre fans. . A couple on the rocks, their savvy children, a bartender and a drunk are the dramatic characters in Jay Alexander's incredibly enjoyable "Red Sands," a supremely clever undead apocalypse storyline underpinned by a shrewd non-linear plot and biting, witty dialogue. A group of friends heading to a secluded beach fall prey to a vicious madman wielding a flamethrower in Leeroy Cross James' "The Scorching," a story that would be perfectly at home as a feature film sharing a triple poster with like-minded slashers My dear love and Combustion. Likewise, a bride-to-be and her husband are given passes to a million-dollar retirement for "The Honeymoon," Max Christmas' harrowing love letter to old-school mondo grindhouse exploitation films. such as Slowly die, mountain of the cannibal god and Cannibal holocaust. NA Battalgia's "The Cedar Haven Sun Werewolf" offers a delightfully fun detective story that brings a classic universal monster to beautiful island territory and evokes Kolchak, the nocturnal tracker vibrates with his sons of journalist in search of cryptids. Yet the story that elicits by far the most palpable thrills is the very one that kicks off the volume: Fox Claret Hill's remarkably original, shockingly original "The Flesh of the Golden Dune Hotel." Bizarro defying labels which follows a couple discovering their resort is literally alive and voracious for the meat of its guests. Simultaneously paranoid, frightening and harrowing, its plot grabs the viewer by the throat and refuses to let go until the final, inescapable conclusion.
There's no doubt that time spent lounging, whether on an uncharted foreign coast or by the pool in your own backyard, can ease the mind and soothe the soul. But beware, brave travellers: terror can also be a vacation destination, and for company on those more sinister journeys, I happily recommend beach body and give it a respectable and well-deserved 3.5 (out of 5) on my Fang scale. I would also say that DarkLit Press got off to a good start in this publishing gig.