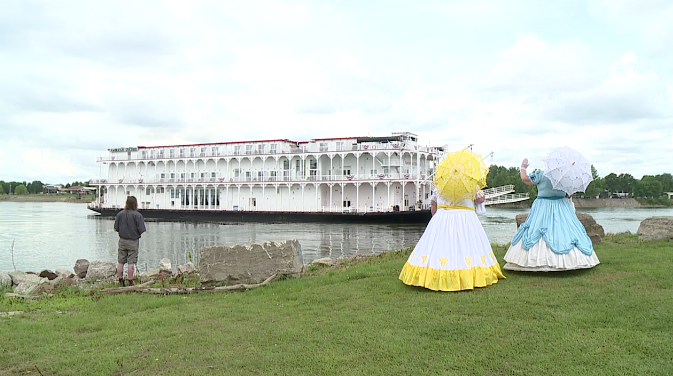 Riverboat stops in Hardin County
HARDIN COUNTY, Tenn. — All aboard a unique expedition inspired by America's heartland and southern heritage!
The American Dutchess docked in Hardin County on Thursday.
The riverboat trip is part of a seven-day cruise between Chattanooga and Clarksville.
Guests aboard the all-inclusive excursion toured the Shiloh Battlefield, saw a live concert, and even ventured into town.
American Queen Voyages offers several other itineraries crossing the Mississippi, Tennessee, Ohio, Cumberland and Snake rivers.
"So people have a pre-night in a hotel and then they spend seven nights on board. They receive their meals, entertainment and a shore excursion in each port. We also offer premium excursions. But it's an all-inclusive package for guests when they arrive," said Judy Lamance, show excursion manager for the American Dutchess.
Lamance calls it an opportunity to experience America.
You can view the shipping overview on their website.