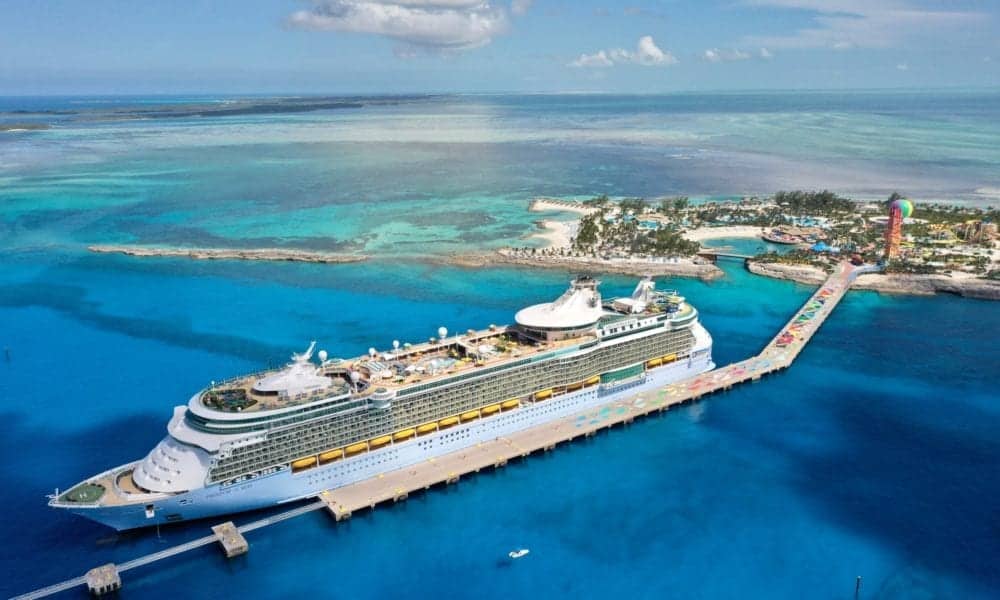 Restart Momentum builds as five ships return this weekend
[ad_1]
The return from cruising is accelerating, with five major liners returning to service with paying passengers this weekend. Three will depart from US ports as Independence Day approaches, one will depart from Nassau on an itinerary entirely in the Bahamas, and one will begin sailing the UK coast with local passengers.
Here's a look at where the excitement will be this weekend:
Freedom of the seas
Royal Caribbean International Freedom of the seas received approval from the Centers for Disease Control and Prevention to sail with paying passengers after completing the first test cruise in U.S. waters earlier this month.
The 4,375-passenger ship's first commercial cruise will take place July 2-5, departing PortMiami with stops in Nassau, Bahamas, and the private Royal Caribbean Perfect Day Island in CocoCay.
All crew members will be fully vaccinated, along with at least 95% of guests. Royal Caribbean says most unvaccinated guests will be children. Earlier this week, the line detailed what unvaccinated guests will and will not be able to do on board the ship.
Carnival view
The 4000 passengers Carnival view will be the first ship to leave Galveston and only the second ship to leave US shores since the start of the pandemic. A series of seven-night cruises will stop at Mahogany Bay in Honduras, with stops in Belize and Cozumel.
the View will depart on July 3 with at least 95 percent of passengers fully vaccinated. Travelers will need to show proof when checking in.
Carnival has chosen to only allow a limited number of unvaccinated guests to browse. This includes children under the age of 12 who cannot yet be vaccinated, as well as any exemptions required by federal law, based on the total number of guests vaccinated on board. Unvaccinated guests will need to undergo testing, wear a mask, and follow other protocols.
Crystal Serenity
July 3, Crystal Serenity will leave Nassau for a series of all-Bahamian voyages, visiting a number of small ports on the family's islands, some of whom have never seen large cruise ships. With a strong response to the offer, Crystal recently extended the travel series until mid-November.
Crystal announced in February that guests must be fully inoculated with a COVID-19 vaccine at least 14 days before boarding a Crystal ship. This is in addition to health and safety measures, including negative COVID-19 tests for guests and crew, reduced capacity, social distancing, mask requirements in certain situations, and screening questionnaires. of health.
Celebrity silhouette
Following a major improvement project, Celebrity Cruises' Celebrity silhouette is now moored in Southampton, making last minute preparations before UK coastal cruises exclusive to UK passengers from July 3.
The ship is Celebrity Cruises' fourth ship to undergo a major makeover, as part of a $ 500 million fleet-wide program. New onboard features include an open-air enclave, The Retreat, reserved exclusively for suite passengers.
the Silhouette will sail with fully vaccinated passengers aged 18 and over; Proof of a negative PCR test performed up to or within three days of departure must be provided upon boarding.
Passengers aged 24 months to 17 years will be required to undergo an antigen test at the terminal before boarding. All crew members are vaccinated.
Horizon Carnival
The 4th of July, the 4000 passengers Horizon Carnival depart PortMiami on a six-night cruise visiting Ocho Rios, Grand Cayman and Cozumel.
Like with Carnival view leaving Galveston on Horizon will sail with a minimum of 98 percent of crew members and 95 percent of guests fully vaccinated.
READ NEXT: Carnival Removes Casino Bar From Two Ships, Details Buffet Situation
[ad_2]