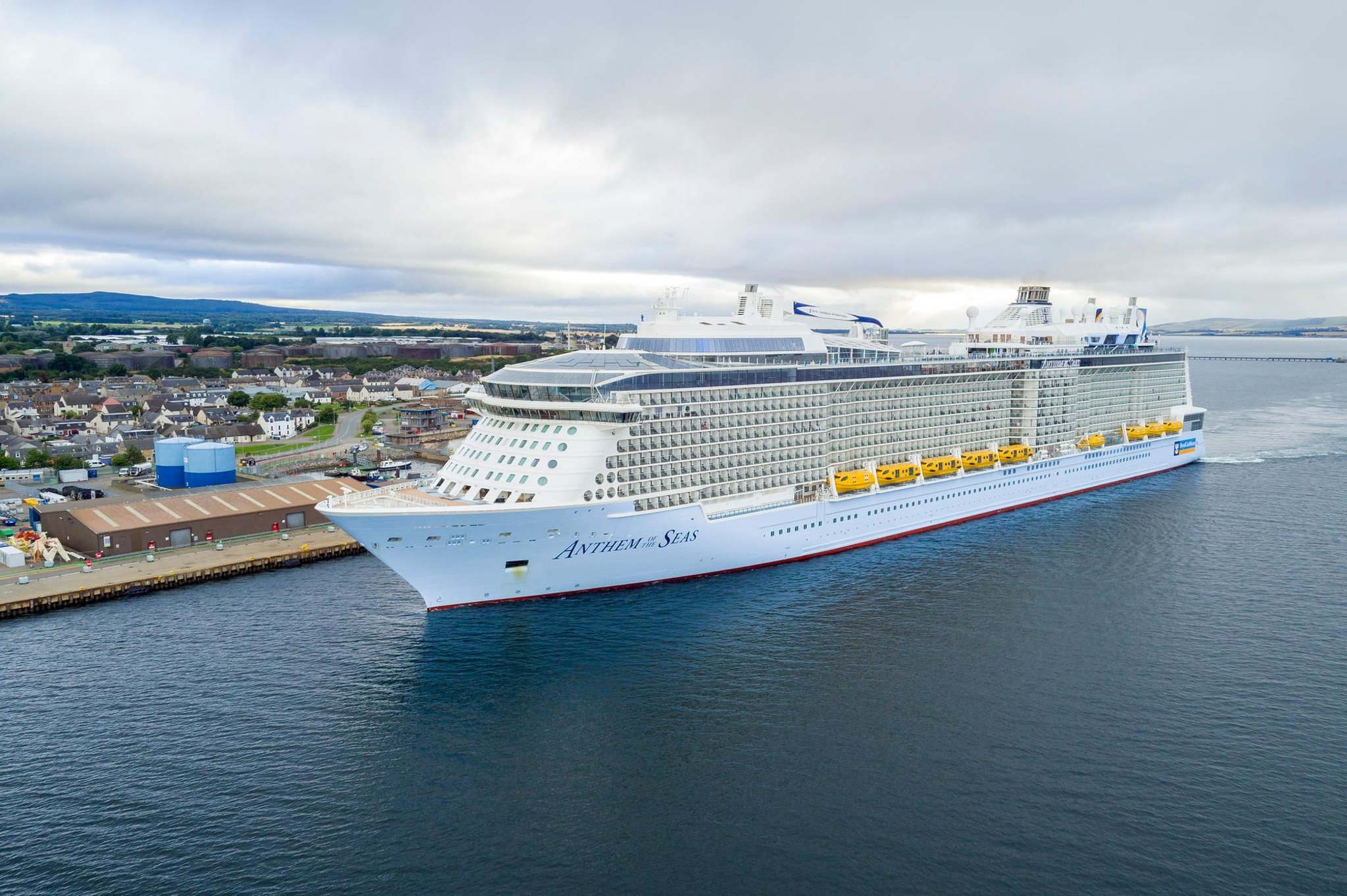 Port of Easter Ross braces for record number of cruise ships amid Covid rebound
The Seas Anthem visiting Cromarty Firth Harbour, Invergordon. Photo: Malcolm McCurrach
In the first full season since the start of the Covid-19 crisis, 115 ships, carrying some 200,000 passengers, are due to call at Invergordon.
In the last full season before the pandemic, in 2019, a record total of 103 ships and 167,000 passengers visited the Cromarty Firth.
The cruise industry is estimated to contribute some £18 million a year to the Highland economy. His return will bring a welcome boost to tourist attractions and other businesses in the region that have been hit hard by the economic fallout from Covid.
The port's 2022 season is due to start on April 5, with the scheduled arrival of the Viking Venus, carrying around 900 passengers and 460 crew.
The liner is one of 21 new ships due to make their first calls at the port of Easter Ross during the year.
Port bosses expect July 25 to be the busiest day of the season, with three ships using port facilities at Cromarty Firth Port on the same day for the first time. The Mein Shiff 3, Ocean Odessy and AIDAsol will bring a combined total of nearly 5,000 passengers and approximately 1,600 crew members to the region.
The Emerald Princess, due to make its first port call in May and a number of return visits, will be the largest cruise ship to visit the port during the year, carrying around 3,300 passengers.
The season will be longer than previous years and will end on October 9, when the Norwegian Dawn, with approximately 2,500 passengers and 1,100 crew, is due to call.
Port Cruise Manager Alison McGuire said: "It is very exciting to look forward to a full and busy cruise season here again.
"Until 2020 we had seen a steady increase in the number of cruise passengers visiting Invergordon and it is good to see a return to this after two very difficult years for the industry and the many businesses that benefit from it.
"This year we will see over 20 new ships of varying sizes entering the port for the first time, as well as many familiar ships to take advantage of our excellent facilities and the incredible attractions the region has to offer," she added. .
Bob Buskie, Port of Cromarty Firth Managing Director, added: "After all that has happened over the last two years, it is fantastic to look forward to yet another record cruising season on the Cromarty Firth.
"These ships will bring around 200,000 tourists from the UK and around the world to the Highlands this year, playing a crucial role in creating and supporting jobs in a number of areas including: tour guides, shipping agents, ground handling personnel, transport providers, pipers and employees of local distilleries, golf clubs and the hospitality industry," he added.
Read more
Read more
Port of Cromarty wind farm connection could create 500 jobs in the Highlands
A message from the editor:
Thank you for reading this article. We are counting on your support more than ever, as the change in consumption habits caused by the coronavirus has an impact on our advertisers. If you haven't already, consider supporting our trusted and verified journalism by taking out a digital subscription: www.scotsman.com/subscriptions