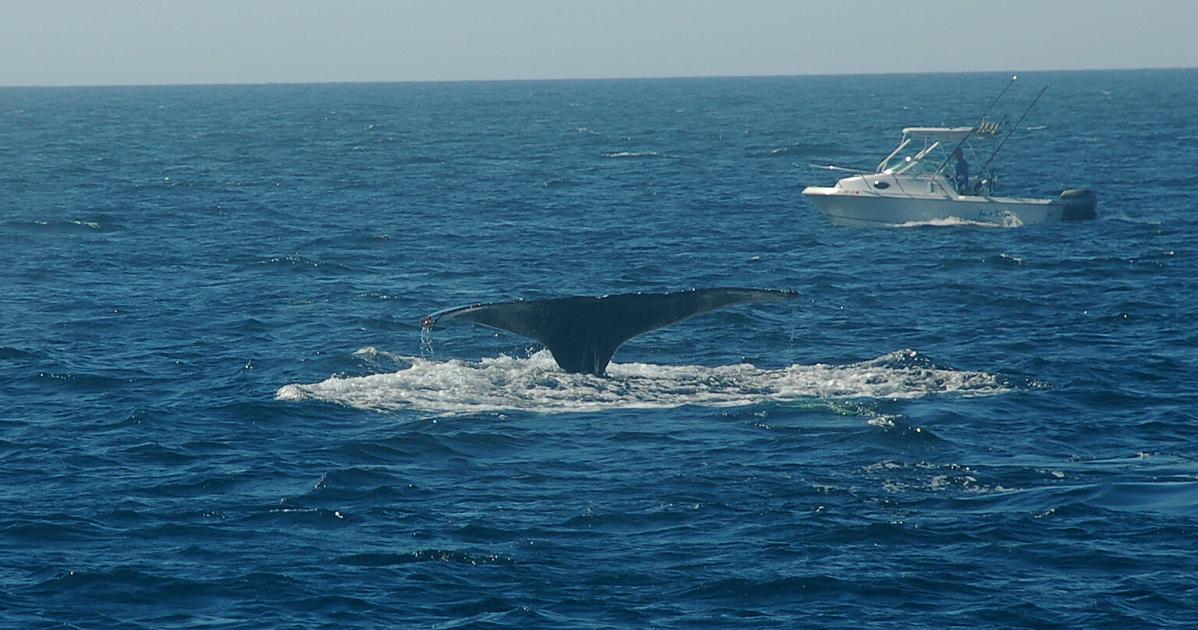 On the water: final blow to whale watching | Lifestyles
[ad_1]
GLOUCESTER РBetter hurry to take the last boat of the season to marvel at the wealth of whales that inhabit the waters of the C̫te-Nord much of the year.
Cape Ann Whale Watch will be hosting its last whale watching tours of the year this weekend. Autumn, when the weather cooperates with its crisp, crisp air, can be the perfect time to partake in the local delights that draw tourists from near and far.
Cape Ann Whale Watch always provides guaranteed whale sightings as it brings the public to Stellwagen Bank, a national marine reserve about a dozen miles off the coast. and this weekend will be no different.
Aboard the 115-foot "Hurricane II", tours take visitors to where the whales are – from New Hampshire to Cape Cod – and allow for multiple interactions with the majestic giants of the deep.
But it is evident that the operation, the crew and Captain Jim Douglass have a long-standing relationship with the whales offshore. They are old friends and the animals keep coming back year after year. Some of the crew of the "Hurricane II" are on a first name basis with the Beasts. They know their families, their habits, their nicknames.
There is an air of wonder and awe aboard the largest, fastest and best-equipped whale-watching vessel on the North Shore. and it's contagious. Finbacks seem to like it and, on some trips, approach the "Hurricane II".
On a recent trip, humpback whales were the mainstay of a dozen sightings, but cetacean sightings aboard the ship included minke whales, northern right whales, pilot whales, sperm whales, and fin whales. fin whales, sei whales and occasionally rare blue whales.
With 400 feet of whale watching room along the railings of the upper and lower observation decks, the "Hurricane II" is comfortable with a heated and furnished interior cabin with a full service kitchen serving hot meals, snacks. and cold drinks as well as a bar loaded with local beers and more.
Pay attention to the weather, plan ahead, bring appropriate hats and coats, and don't forget the camera.
[ad_2]