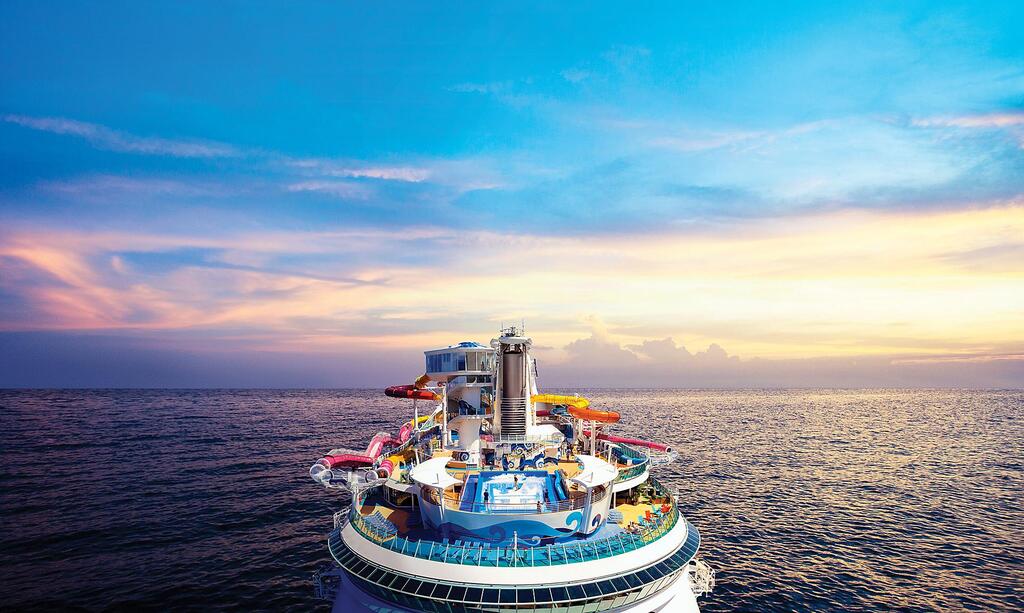 Navigator of the Seas Live Blogging – Preamble
[ad_1]
Hi everyone, I am so excited to announce our next live blogging experience as we prepare for a cruise aboard the Navigator of the Seas for a 7 night Mexican Riviera adventure.
This is my first time trying this route, and I hope it gives you all a chance to preview what to expect if you ever wanted to try it.
Royal Caribbean had been away from the West Coast of the United States for over a decade, so when Royal Caribbean announced its return, I had to give it a try.
Most Navigator of the Seas cruises are only 3 and 4 night crossings, but if I was going to cross the country on a cruise, it had to be for something longer. Fortunately, there are longer crossings during the holidays, and it seemed like a good opportunity to spend our winter vacation on a cruise.
Why we chose this cruise
It's not often that there's a whole new itinerary to try from the United States, so when Royal Caribbean started selling cruises from Los Angeles, I had to try.
Finding an itinerary suitable for the children's school timetable was not easy, but the price was right, especially for a holiday cruise and it allows the children to take a break before and after the cruise before resuming the cruise. school.
Prices for Navigator of the Seas crossings from Los Angeles have been inexpensive, which is great value for anyone who can get there.
Besides the fun itinerary, I love Navigator of the Seas and the upgrades she received have some of her amplification in 2019. Combine a great ship with a new itinerary, and you've got an exciting plan.
My projects on board
I will be traveling with my wife and kids, and we have two adjoining rooms with balconies on this cruise.
Getting two adjoining rooms instead of putting everyone in a cabin is one of my favorite family cruising tips as it doesn't break the bank and gives my wife and I some separation from the kids. In addition, an additional bathroom!
Since this is a holiday cruise that takes place over Christmas, we decided to do a 3 night dining plan so I could do a few specialty restaurants but enjoy the best of the main dining area.
I also don't know what to expect in terms of filling the vessel. Navigator only restarted cruises in November, but Royal Caribbean has been steadily increasing the capacity of fleet vessels over the past six weeks, particularly on public holidays.
I hope it will be warm enough to try the slides on board. I did both slides, but my kids didn't. I think once we get to Mexico the temperatures should warm up considerably.
Something else that will be different for us will be the stricter mask rules that Royal Caribbean just announced. I never stopped wearing my mask at home indoors so I don't know what the difference will be even though I had gotten used to being in vaccine areas and enjoying the fun without a mask. .
My plans ashore
We will be visiting three ports of call on this cruise, and each one is new to me: Puerto Vallarta, Mazatlan, and Cabo San Lucas.
Since I have never been to any of these ports, I have spent more time than usual planning trips because I not only want to see what each one has to offer, but it can take a while before my trip. back, so I want to maximize my time seeing the best of each port.
In Cabo San Lucas, we booked the Luxury Coastal Cruise through Royal Caribbean which is described as a 2 hour catamaran where we will visit the Land's End rock formations, see a barking sea lion colony, and then pass a rare stretch of sand shared by the Pacific Ocean and the Sea of ​​Cortez. It is also whale season, so we can see migrating whales.
In Puerto Vallarta, I booked a private shore excursion as part of Royal Caribbean's Private Journeys program.
Royal Caribbean arranged a private vehicle with driver / guide to take us to a 4 star beach club with beachfront, swimming pool, restaurant, full bar service, lounges, umbrellas, toilets, showers and poolside service.
Finally in Mazatlan I booked an ATV tour on our own. We have a private 4×4 Rhino Safari ATV tour where the four of us will ride in a fully automatic 700cc Honda Big Red 4×4 Rhino on an eco adventure through the Mazatlan backcountry.
And after
Our trip begins tomorrow when we fly to California for a few days of pre-cruise. We will spend a few days at Disneyland before boarding our cruise ship on Friday December 24th.
If you want to get a head start on this live blog, check out Jenna's quick two-night cruise on Navigator last month.
I'll share the details on the blog, as well as on my social media. Make sure to follow me on Facebook, YouTube and Twitter for live updates throughout the day.
I invite you to share this experience with me, posting in the comments for any questions and comments you may have on blog posts. I try to make these live blogs as interactive as possible, so I want everyone to feel welcome to share their thoughts.
Thanks for reading all of this and welcome to our next fun live blogging experience!

[ad_2]