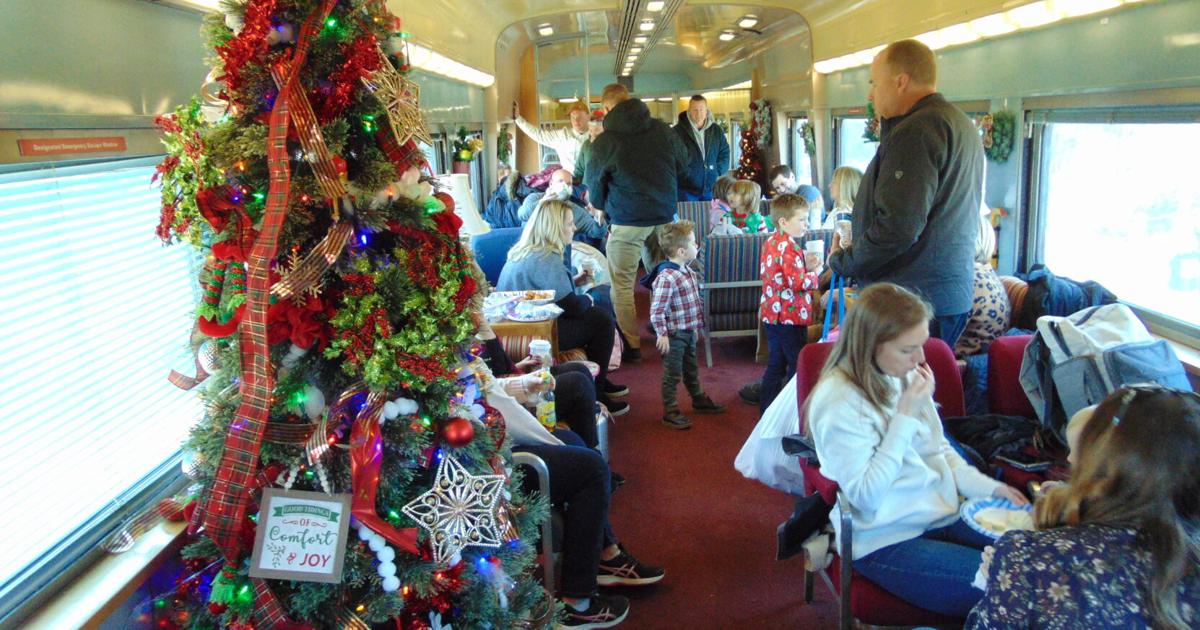 local rail company seeks to keep Blue Comet memory alive |
[ad_1]
CHARLIE PRIITCHARD For the press

BUENA VISTA TOWNSHIP – From 1929 to 1941, the Blue Comet of the Central Railroad of New Jersey ruled the rail lines between New York and Atlantic City.
Recently, Cape May Seashore Lines, operator of a local tourist train service, hosted a screening of the film "De Luxe: The Tale of the Blue Comet," a documentary by Robert A. Emmons Jr., in Hammonton to celebrate the 80th anniversary of the last passage of the train.
The distinct blue and cream colored train was the highlight of the journey to the Jersey Shore for a brief but glorious time. With the onset of the Great Depression, the development of new modes of transportation, the expansion of highways, and competition from the Pennsylvania Railroad, the iconic train made its last trip on September 27, 1941.
Despite its short lifespan, its fame has made it a unique and lasting memory in New Jersey history. From people who were lucky enough to ride it, to people who saw it cross the pines, to its inclusion in an episode of "The Sopranos" and its unique place in the history of Pinelands, the blue comet always opens. the way.
Tony Macrie, President and CEO of Cape May Seashore Lines, was instrumental in organizing the recent screening of the film.
"About 180 people attended," he said. "It included many children brought there by their parents and grandparents. "
[ad_2]