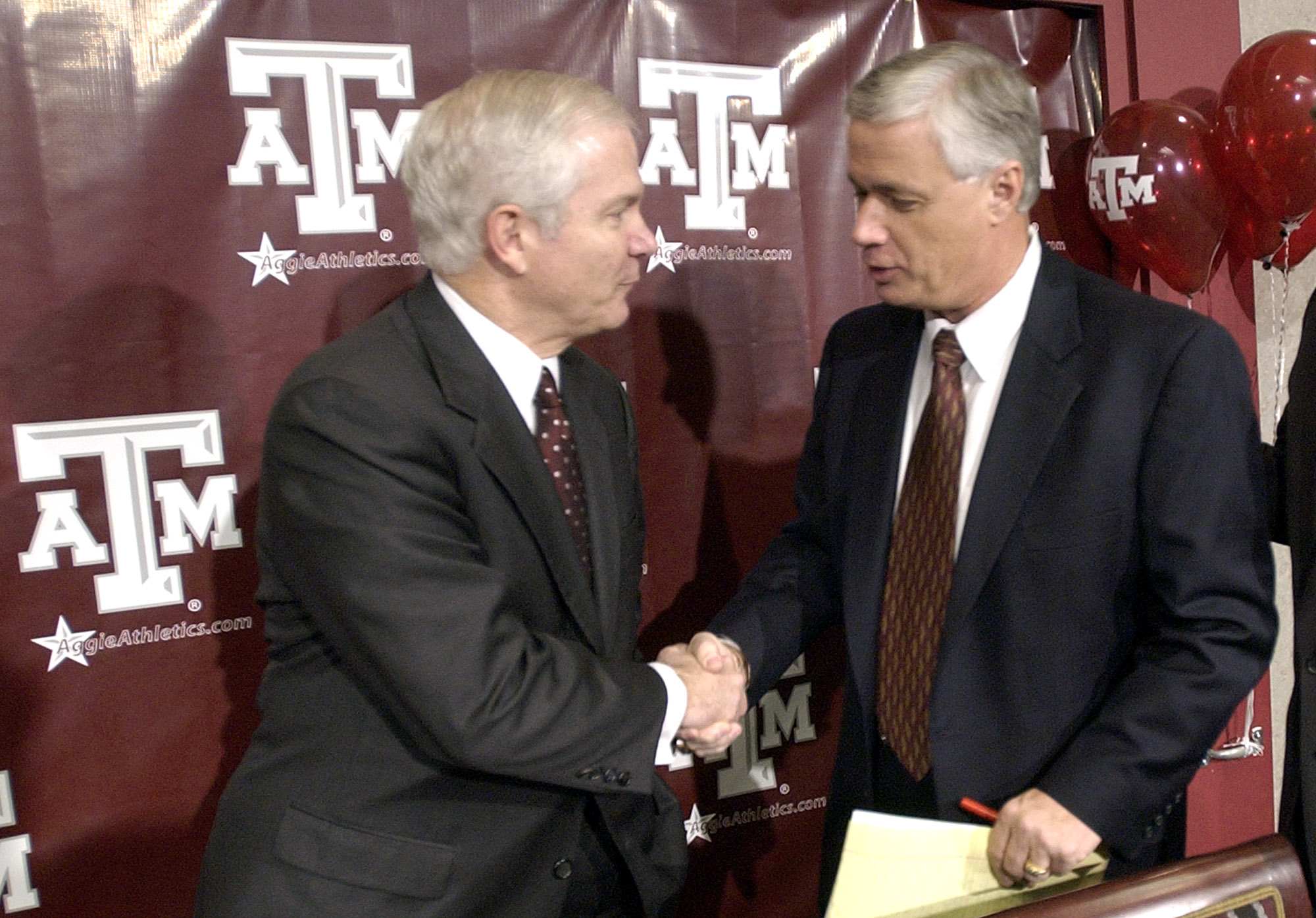 How the 2002 coups rocked Aggie's athletics
COLLEGE STATION – Twenty years ago this summer, the shakers at Texas A&M thought they had seen enough, capped off by what they considered a sickening sight of the then A&M athletic director presenting a trophy to national championship at the baseball coach of Texas on national television.
So the shakers, and even a handful of movers, began orchestrating a shake-up of A&M's athletic department that would have Houston Symphony members nodding their heads in admiration. The idea was to clean up the so-called majors, starting at the top: the athletic director and the football, basketball and baseball coaches.