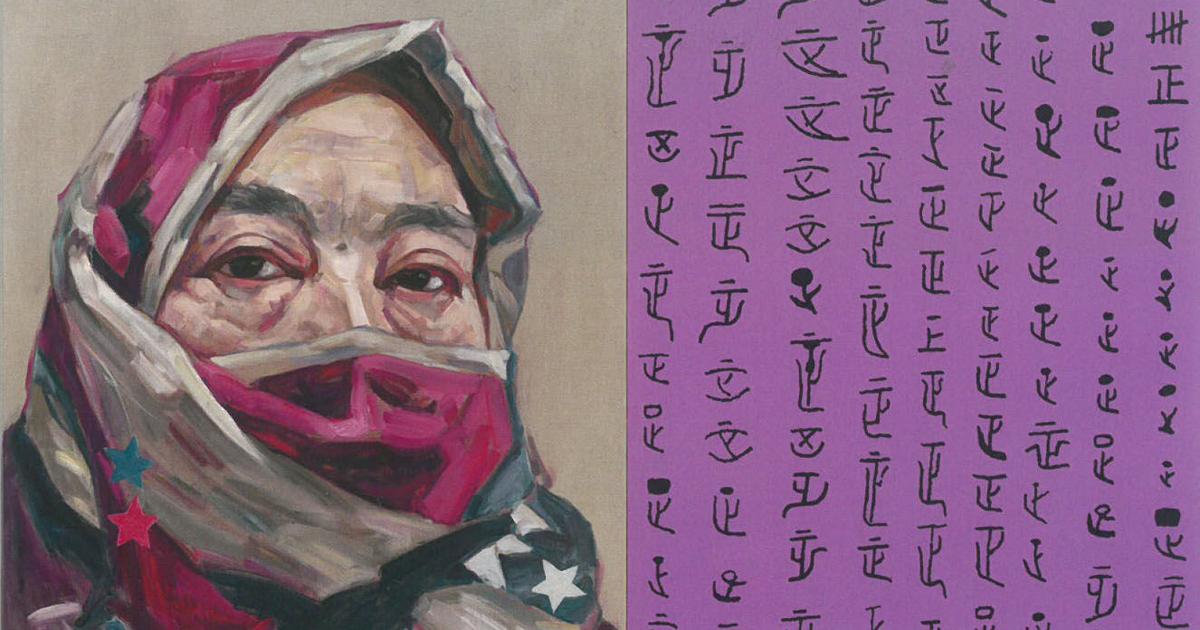 De-stressed by art during pandemic vacation travel 2021 | Culture & Leisure
Traveling today is stressful. My husband, David and I experienced a 24 hour delay last October when returning from Southern California. We arrived at the Palm Springs airport to board a flight at seven in the morning, and were told that our plane was five hours late due to weather and/or crew issues. Finally arriving in Seattle that evening, we opted for an overnight stay with showers and dinner; we flew to Anchorage the next morning. David and I really wanted to spend the 2021 holidays with our children; so armed with masks and three Pfizer vaccines, we intrepidly flew back east. Knowing we might see a few exhibits, despite abrupt cancellations, has curtailed our imaginations of Covid, with its tentacles lurking around every corner and on every passerby.
On Boxing Day in DC, we took the subway to the National Portrait Gallery to see "Hung Liu, Portraits of Promised Lands" (until May 30, 2022). Liu (1948-2021), a Chinese-American painter, was a baby when China was taken over by the Communists, 1949. During their 'Open Door Policy' in 1984, she was granted the permission to study at the University of California, San Diego, becoming an American Citizen in 1991. By 1972, Liu had studied art at Teacher's College in Beijing, becoming proficient with a camera, while working four years in fields of rice and wheat, for compulsory proletarian "re-education", 1968.
Liu's painting "Rat Year 2020" exemplifies his style of combining Chinese social realism with post-war Western conceptualism. Merging the ying/yang interconnections of his two countries, half of the painting is calligraphic, while the other half depicts a figure with an American flag head scarf, which offers no protection against intolerance or Covid .
David and I trained in New York, arriving at Penn Station's renovated Moynihan Train Hall, a vast improvement over the claustrophobic '60s station that replaced the McKim, Mead and White Beaux-Arts building and shocked the aesthetic world by demanding historical preservation. Exposed trusses may not be classic, but offer a lightness akin to Paris' Gare du Nord. Despite the fear, we might catch Omicron, strolling down Fifth Avenue and encountering Saks' multicolored castles light show projected onto the store front, with 'Ode to Joy' floating through traffic and around the 30-Rock's iconic Christmas tree, was a treat after months of coronavirus captivity.
By bus to Madison, we headed to the Guggenheim at fifth and eighty-ninth, seeing a small crowd of performers enjoying "Gillian Wearing: Wearing Masks" (until April 14, 2022) tucked into side galleries adjacent to the iconic circular ramp. Wearing (born in 1963) not only masks (videos and photos) to become "other", she plays on Covid masking mandates.
Wearing reinterpreted the painting 'La Lecture' 1877, by Henri Jean Fantin-Latour (1836-1904) which originally depicted a woman reading to a bored listener. In its updated version: "Gillian Wearing, Me in History — A Conversation with the Work of Fantin-Latour" 2021, Wearing replaces the bored woman. She retains Latour's red velvet chair and drab Victorian dress, but unlike the original, she engages with "the other". Wearing also lets her hair flow, while she keeps the other's headdress pulled back into a bun. According to the Guggenheim sign, Wearing "imagines itself in a time and place that confined women's social life to private spaces," not quite the same, but similar to the recent virus lockdown.
Taking a break, David and I sipped lentil soup with focaccia bread at Guggenheim's Café Rebay, overlooking the wintry landscape of Central Park, with a backdrop of antebellum skyscrapers. The cafe's name is Hilla Rebay (1890-1967) who originally hired Frank Lloyd Wright (1867-1959) who designed this unique arts destination, which opened in 1959.
We took a bus from Fifth Avenue to the Museum of Modern Art, West Fifty-third, sandwiched between the chic boutiques of Midtown and the kitsch of Times Square. MoMA has it all: masterpieces, restaurants and gift shops with toys, tablewear, tasteful gifts and, of course, art books. Their Café 2 sports floor-to-ceiling windows showcasing 19th-century Brownstones, as well as the iconic 1984 skyscraper by Philip Johnson (1906-2005), with the top of its pediment hollowed out like a melon, resembling a highboy 18th century without desk drawers. Café 2 serves antipasti and paninis on long wooden tables by waiters wearing black aprons embossed with white multi-directional arrows, which seem to spin as stewards pass by. Invariably, diners discuss art with celebrities, or at least someone interesting. We opted for afternoon tea with ramekins of carrot cream cheesecake, making Omicron a forgotten bad dream.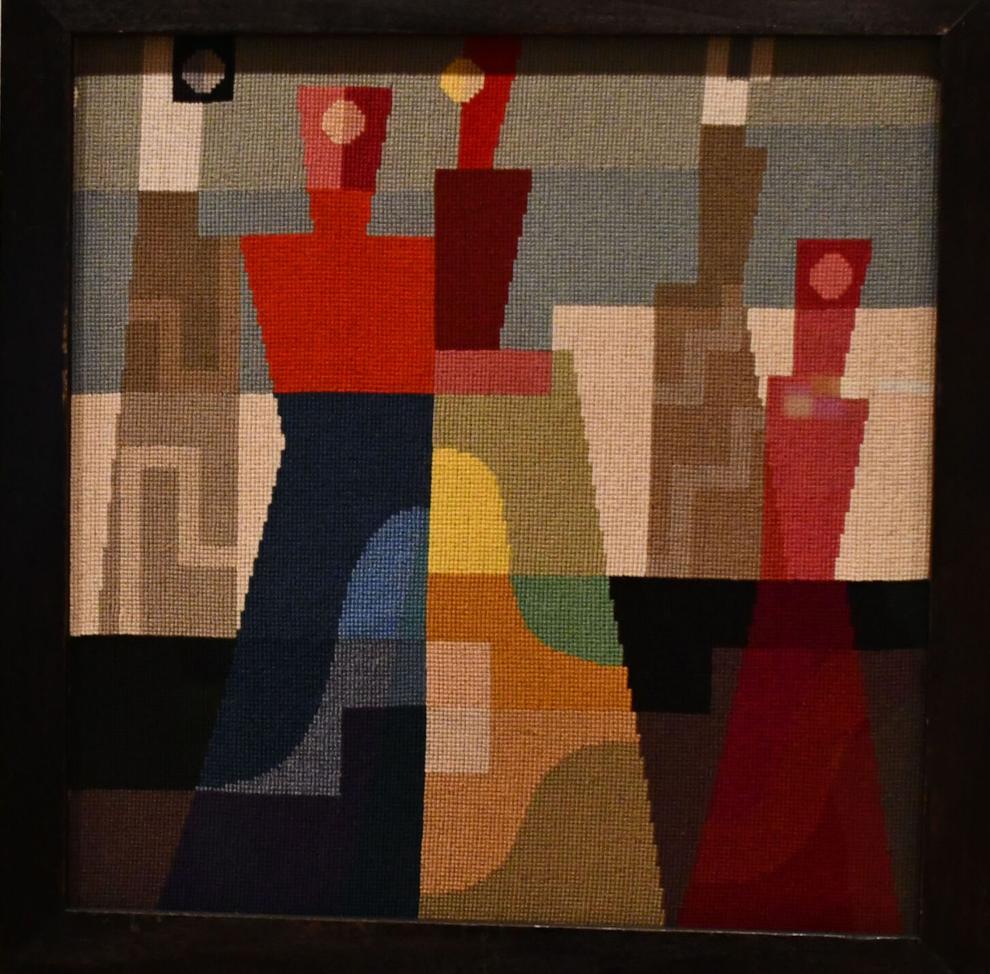 MoMA exhibition 'Sophie Taeuber-Arp: Living Abstraction'(until March 12, 2022) is a semester course in color theory. His work, 'Figures' 1926, made of wool on canvas illustrates the graying hues that are juxtaposed with primary colors to achieve movement and depth without adding sultry white pigment, or requiring the assistance of a computer program. Visitors fainted before his work!
The next day we drove to the Whitney (formerly 945 Madison, 1966) in the remodeled meatpacking district, which required taking the bus on Fifth Avenue and changing to a crosstown to the west. at Fourteenth Street. Large windows on every floor of the Whitney showcase the Hudson River, so visitors can view early 20th-century history: immigrants seeking a homeland, celebrities disembarking from ocean liners with leather luggage, and poodles, or troop ships returning from both worlds. Wars. Adjacent to the museum is the High Line, the 1.45-mile elevated park built atop an abandoned Central Railroad spur, a nearby stroll when you feel overwhelmed by the Whitney's plethora of color and texture. The show "Jennifer Packer: The Eye Is Not Satisfied with Seeing" (through April 17, 2022) is "Packer's desire to achieve something beyond mere resemblance to her babysitter ". Packer's 2018 painting 'The Body has Memory' reveals his ambiguous technique, layering figurative portraiture with flowing paint, capturing artist-friend Eric N. Mack, in informal repose. Mack sits on the edge of a couch, gracefully allowing his dog room to sleep. Refusing to stare at viewers, as many traditional portraits reveal, Mack needs no onlookers' approval in his t-shirt, hoodie, and high-top shoes.
Exhibits have opened, overrun, been delayed and closed abruptly as Covid variants continue to stagnate/frustrate, despite many museums hosting artsy-Zooms. But nothing beats seeing a show in situ followed by lunch with others, who enjoy the aesthetic experience, and finally "walking out of the gift shop" with a catalog to enjoy a show indefinitely.
Mini detective: 'Hung Liu: Portraits of Promised Lands by Lim, Lippard, Partridge and Tinari; 'Gillian Wearing: Wearing Masks' by Blessing, Trotman, Wearing; 'Sophie Taeber-Arp: Living Abstraction' by Umland, Krupp, Healy — available on Amazon
Jean Bundy is a writer/painter in Anchorage. She is Vice President of AICA-International and exhibits her own work at the Pictor Gallery, NYC.