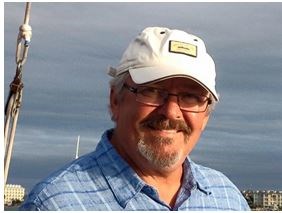 CURRIE, James (Jim) – Obituary – Sault Ste. Married
It is with deep sadness that we announce the passing of James (Jim) on the morning of May 19, 2022, after a long and courageous battle with cancer. Jim was born November 23, 1951 in Sudbury, Ontario, but has resided most of his life in Sault Ste, Marie and Ottawa, Ontario.
Jim is survived by his beloved wife Viivi and son Mihkel, his brothers Dan (Belinda), Jack (Debbie), his sisters Anna (late André), Pam (Darryl) and his brothers-in-law Sulev (Gale) and Kalev (Catherine). Jim was predeceased by his loving parents James and Ruth and his in-laws Julius and Laine Rauk. Special uncle and great-uncle of several nieces and nephews.
Goodbye our dear sweet Jimmy..
Lover of life, family, friends and life… he loved everyone who crossed his path and we did not leave his presence without feeling it.
A love for his only son Mihkel… playing hockey early in the morning… coaching Mihkel's team… passing on to Mihkel a passion for news and knowledge passed on to Jim by his father…to introduce his son to his love of golf that they could share for years…Jim loved Mihkel so much.
A Harley lover, of a life of Sunday rides with Viivi, a trusted road captain for many trips on countless miles of winding roads…his Harley and the highway were his joy of living… often joined in this pursuit with his brother-in-law and sister-in-law Sulev and Gale Rauk over many thousands of miles and memories.
A lover of the sea…of big ships…from being a Sea Cadet to working for the Canadian Navy, from his 34′ Hatteras Cabin Cruiser, to dozens of cruises on the largest ocean liners in the world to ports of call across the seven seas and the myriad of friends he met along the way…the sea was his peace.
A lover of the mountains and the snow… and of alpine skiing in our great country, leader of the Canadian ski patrol for several years, he loved the exhilaration of the black diamond slopes and après-ski with friends sharing the same ideas.
A lover of books and reading… of knowledge and understanding… a voracious reader exploring both the world past and the possibilities of a world to come… a wealth of knowledge and facts which have become very evident in any trivia game.
A winter lover away…from Florida and sunny, warm days with family and friends and another escape from winter's wrath.
A lover of the first tee and the 19th hole….but some days not much in between…the camaraderie of walking a fairway with his brothers followed by a cold draft later…the golf became a passion that he passed on and enjoyed with Viivi and his son Mihkel.
Lovers of fine spirits…red wine, rum, cold pressed and single malts…and the pleasure of celebrating these spirits with family and friends at large and small gatherings
A lover of fine dining… plated dinners or the Big Green Egg… a love of cooking and breaking bread… hosting Boxing Day dinner parties or brunches… he was our Michelin star.
All of this and, most tragically, our beloved Jimmy was taken from us that day by the scourge of cancer…but it didn't take away our memories…not a chance…they're locked away safe in our hearts….alongside our undying love for you.
A celebration of Jimmy's life will be held at the family home on June 10. Please drop by between 1:00 p.m. and 6:00 p.m.
In lieu of flowers, donations may be made to the Canadian Cancer Society (payable by check or online).
Visit www.osullivanfuneralhome.com to leave your condolences to the family. The local developments entrusted to O'Sullivan's Funeral Home (215 St. James Street, Sault Ste. Marie, ON, P6A 1P7, 705-759-8456).
Goodbye, goodbye, I still miss you!