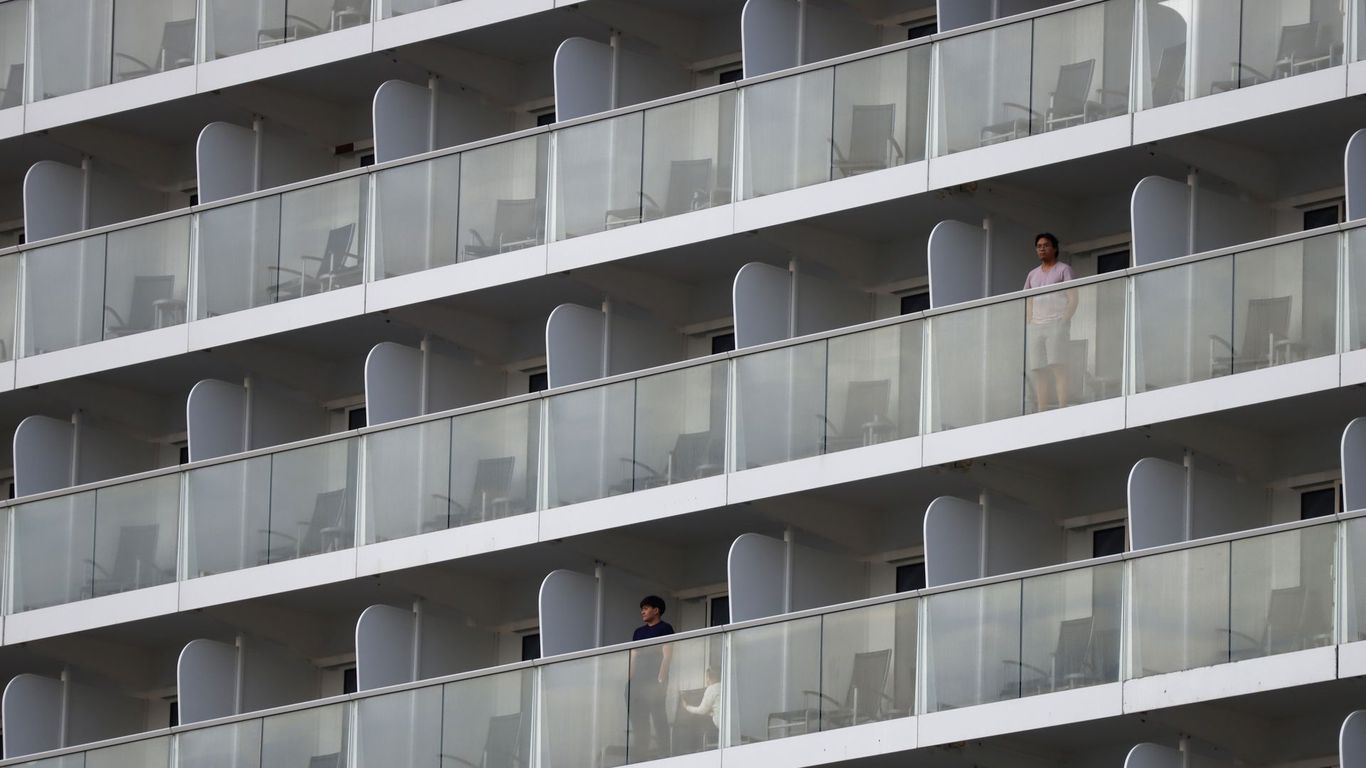 CDC investigates COVID cases on cruise ships: Omicron threatens another break
[ad_1]
Cruise passengers are under pressure to temporarily stop sailing as they grapple with the worst COVID outbreaks since resuming travel in the summer.
Driving the news: The CDC said Thursday that all travelers should avoid cruises, regardless of their vaccination status.
Why is this important: Cruise passengers could be put back into crisis mode if they are forced to take a break or are limited to certain destinations.
As of Thursday, 91 ships were facing CDC investigations into COVID cases. That's the maximum since the agency allowed cruises to restart from U.S. ports this summer, CDC spokeswoman Jasmine Reed confirmed.
Disney, Carnival, Royal Caribbean and Norwegian are among those affected despite a mix of vaccine requirements and mask rules.
"I feel like I just spent last week at a superspreader event," said Ashley Peterson, a 34-year-old passenger. told the Washington Post after his ship, the Carnival Freedom, was turned away from a Caribbean port due to infections on board.
Threat level: "It's time for the CDC and cruise lines to protect consumers and take a break again – dock their ships," Sen. Richard Blumenthal (D-Conn.) said on twitter. "Cruises repeat recent history in the form of petri dishes of COVID infection. "
Inventory: the the cruise industry has called the CDC's new travel advisory "puzzled."
"No environment can be safe from this virus – however, it is also true that cruising offers one of the highest levels of attenuation demonstrated against the virus," said Bari Golin-Blaugrund, spokesperson. word of the Cruise Lines International Association, in a press release. .
"Cruise ships provide a highly controlled environment with science-based measurements, known tests and vaccination levels far superior to other sites or modes of transport and travel, and incidence rates significantly lower than those of firm ground. "
And after: As Omicron spreads, cruise ships may be forced to impose more restrictions or suspend navigation.

[ad_2]