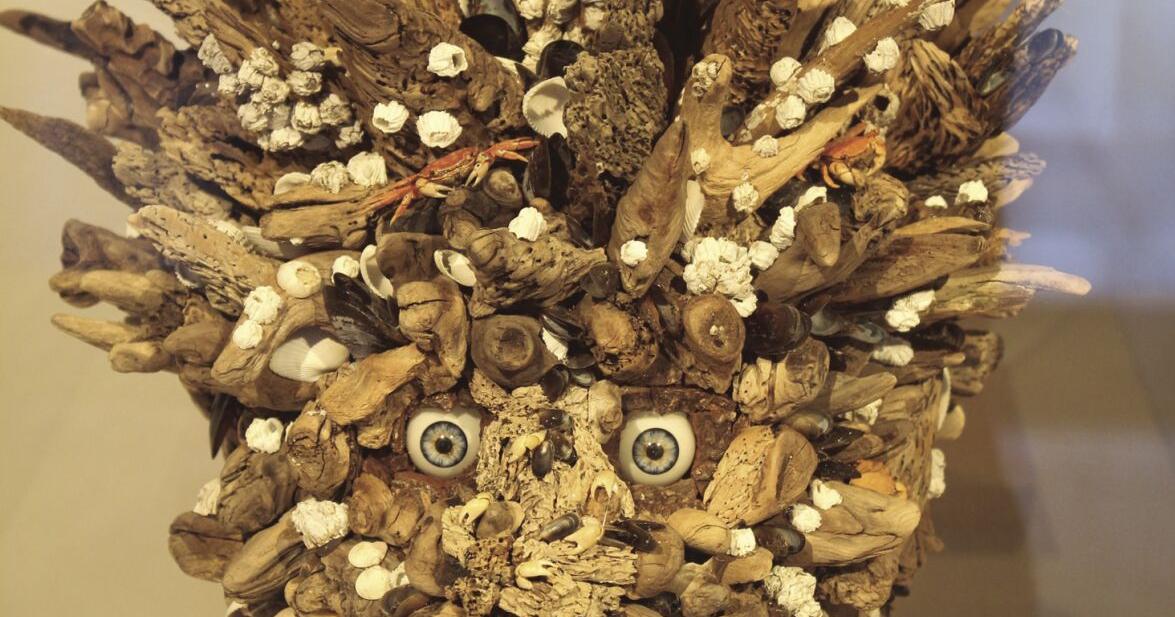 A maritime art exhibition will open at the Coos Art Museum | Local News
On Saturday July 9, the Coos Art Museum opens its 28th exhibition of maritime art in the Maggie Karl Gallery. The juried exhibition features maritime-themed artwork by major artists from the United States and Canada. 68 works by 36 of the country's greatest maritime artists are presented. Works are in a variety of media including oil, watercolor, acrylic, pastel and sculpture. The exhibition runs until September 24. This event is co-sponsored by Oregon's International Port of Coos Bay and funded by a grant from the Coquille Tribal Fund.
The Coos Art Museum's annual maritime art exhibition is sanctioned by the American Society of Marine Artists and is the only regional maritime art competition for the entire western United States. It is the oldest continuous art competition in the Maritimes on the West Coast. The ASMA jurors are: Austin Dywer from Washington, Paul Mullally from Washington and Len Tantillo from New York. Works will be honored for Best in Show; Audience Award; Oregon International Port Price at Coos Bay; Coos Art Museum Board of Trustees Awards and Honorable Mention Ribbons.
Chicago's Jim Griffiths is the featured maritime artist. His personal exhibition is at the Perkins Gallery. For many, the most remarkable aspect of Griffiths' paintings is his ability to capture the fluid realism of the sea. Of his work, Griffiths remarks, "…it took many years of study and labor hard to acquire the skill and artistic perception necessary to portray the depth and character of the ocean in its many moods". Griffiths was collected by many notable figures and was commissioned by the Revell/Monogram Model Company to create top box art for several hobby model kits. The ships depicted on the kits vary from sailboats to submarines, ocean liners to supercarriers. Griffiths is a graduate of Amherst College, with a BFA in studio art. He then attended the Los Angeles Art Center College of Design, where he earned a degree in illustration.
MARITIME ART EXHIBITION EVENTS:
The museum will host its annual maritime fundraising dinner beginning at 5 p.m. on July 9. This exciting event includes the popular Silent Art Auction, beer and wine sales and fun camaraderie. Delicious food will be prepared by Black Market Gourmet in Coos Bay. The artworks up for auction include works by artists participating in the 28th Maritime Art Exhibition and local artists. A special facet of the auction is the sale of recently completed outdoor maritime paintings.
Dinner and auction tickets are $60 for museum members and $65 for non-members. Tickets are available by calling the Coos Art Museum at (541) 267-3901 or by visiting the museum at 235 Anderson Avenue, Coos Bay, credit cards are accepted. Please RSVP for dinner tickets by July 1.
CAM COMMUNITY DAYS – Free entry on Sunday July 10 from 1-5pm with live music from Starboard Watch.
The Coos Art Museum is the cornerstone of visual arts on the Oregon South Coast. Through exhibitions, education and collections, we build an artistic and cultural community by fostering appreciation, understanding and expression of the visual arts. Housed in the historic 1936 Art Deco U.S. Federal Building in downtown Coos Bay, CAM offers a wide range of arts activities including exhibits, art classes, and lectures. Hours are 11 a.m. to 5 p.m. Tuesday through Friday and 1 p.m. to 5 p.m. Saturday and Sunday. Museum admission: $5 general, $2 students, veterans and seniors, free for museum members. Free to active duty military through the Blue Star Museum program.