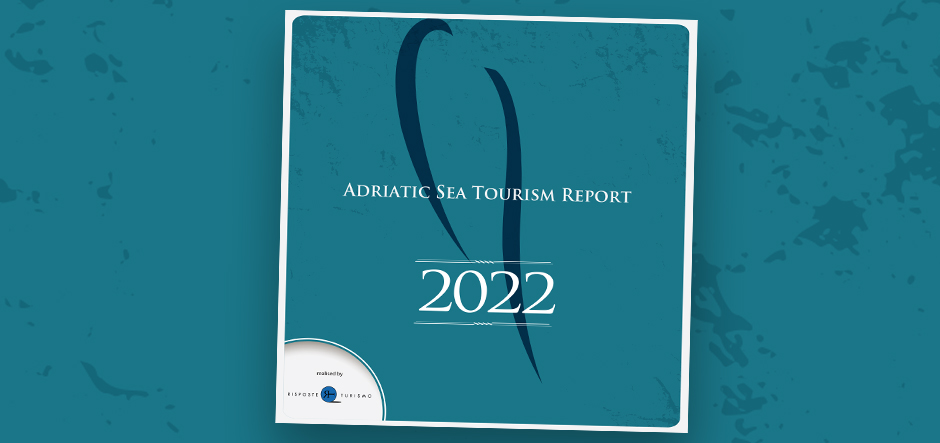 22 million passenger movements expected in the Adriatic Sea in 2023
The report on tourism in the Adriatic Sea has been published by Riposte Tourisme
The latest edition of the Adriatic Sea Tourism Report predicts over 22 million cruise and ferry passenger movements in 2023, representing significant growth for the passenger transport sector in the region.
More than 18 million passenger movements are expected on ferries and hydrofoils in 2023, which would represent a 5-10% increase on the number in 2022. Growth is expected to be particularly significant in the ports of Bari and Brindisi in Italy, with increases of 5 to 10%. more than 10% is expected to bring annual passenger numbers to around 1.1 million and 400,000, respectively.
Faster growth is expected in cruises, which are expected to increase by 27% to reach 4.3 million passenger movements, although this figure would still be below the region's all-time high in 2019. Corfu in Greece, Dubrovnik in Croatia and Kotor in Montenegro are expected to be the most popular destinations, each expected to welcome more than 500,000 cruise passengers.
The report also describes more than 100 million euros ($97 million) in investments for maritime tourism between the second half of 2022 and 2024, with new moorings planned at nine facilities in Italy, Croatia and Albania.
"Thanks to our research, we have found data that allows us to outline growth in 2023 compared to 2022 for all maritime tourism in the Adriatic", said Francesco di Cesare, president of Risposte Turismo. "Supply and demand are increasing, the result of investment and strenuous efforts by operators to revive pre-pandemic business, as well as a desire on the part of tourists to return to holidays. However, volumes will not return to those of 2019. One must also think about the obstacles to a faster return to pre-Covid levels, as well as the force of attraction that is so well suited to an area with potential and to wealth as important as the Adriatic.
The report on tourism in the Adriatic Sea was published by Risposte Tourisme and presented by di Cesare during the opening of the fifth edition of the Adriatic Sea Forum, organized by Bari Cruise Terminal from October 6 to 7.
Share this story